I grew up in the good ol' state of Wisconsin. After graduating college, I moved off to Honolulu, Hawaii and soaked up some rays on the beach. I have since returned to the mainland and currently live in Phoenix, Arizona.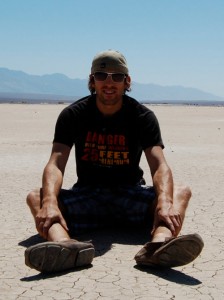 I am a big techie and have a degree in Web Design/Technical Support. I currently have an office job, which I hate with a passion though I'm escaping the cube farm in the very near future. I also do a lot of freelance work with blogs, web writing, photography, and graphic design and hope to use all my skills to help out the 42nd Estate! 
When I am not here, I spend a good portion of time working on my personal blog, traveling around the world, and taking as many pictures as I can. You can also find me wasting way too much time on Twitter and Facebook.
My favorite hobbies include hiking, which I try to do as much as often. I also like camping (the real kind, no RV's), and taking road trips across the US. Traveling is the thing I enjoy most, and my future plan is to backpack across Europe and see where that takes me.
Tags: member