Our Sites
In addition to providing superb services, we also run our own network of sites.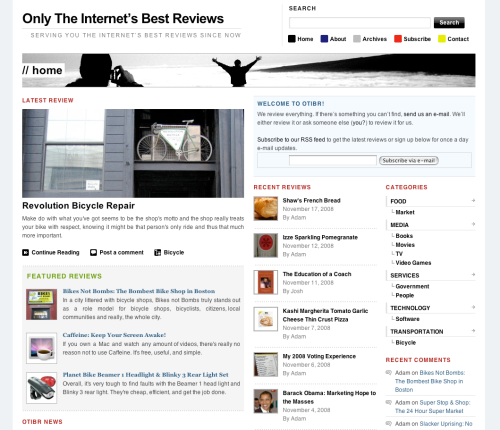 OTIBR was born out of a desire to review the products around us. Only The Internet's Best Reviews differs from your average review repository by focusing on a product and its place in our society. At OTIBR we realize that products are not manufactured and consumed in a vacuum, but rather each and every item we buy has an impact on our world. Each product we review is thus rated with a focus on quality, value, social benefit, and innovation metrics.
We Demand Videos!
Update:This site is no longer owned nor maintained by us.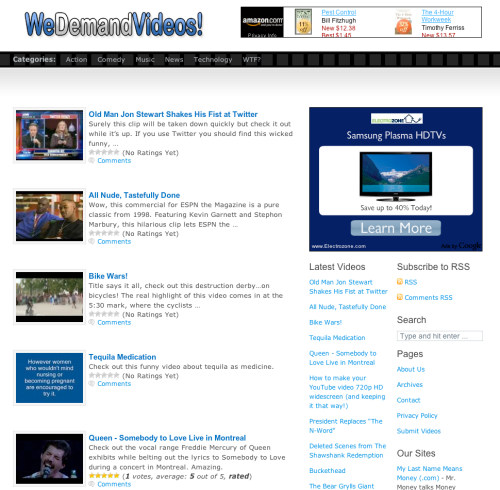 Everyone at The 42nd Estate loves youtube so much that we decided to create We Demand Videos to showcase our favorite videos. We've also opened up the platform so anyone may submit a video, though we retain control over the final publishing phase to prevent spam and inappropriate videos. Still, most videos will likely be approved so submit one today!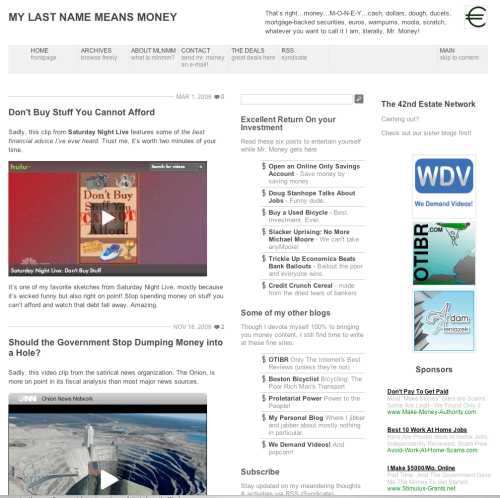 One of the founders of The 42nd Estate, Adam Pieniazek, has a rather awesome last name which literally translates to money in Polish! With his natural business instincts, fondness of economics, and just plain money name Adam launched My Last Name Means Money where he discusses all things economics, business, and money.
Real Name Blogs
Update:This site is no longer owned nor maintained by us.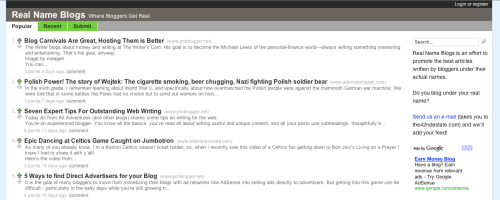 At The 42nd Estate we love social media and believe it's a great tool for developing communities and enacting change. We're also big believers in blogging under our real names so we naturally came up with Real Name Blogs, which is a social network that pulls posts titles from real name bloggers and lets the community vote posts up and down. We're always looking for new blogs to add to RNB so if you blog under your real name, send us your feed address and we'll add you to the site!